21 Jun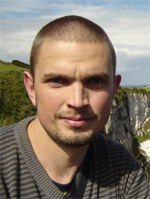 How to obtain Fluency and Confidence in the Speaking Exam- with Robby from: English Harmony.com
The other day I had a speaking class with one of my favourite students …
…and I realized how much grammar she knew but how difficult it was for her to speak fluently.
So, I went on to tell her three simple strategies I learnt from Robby at EnglishHarmony.com
In the Podcast there is a lot more information, Robby explains:
-How to improve your fluency.
-How you can jump from the 'writing mind' to the 'speaking mind'.
-Why a strong accent is OK for learning.
-Learn how to stop forgetting words and loosing the idea of your thoughts.
-Learn about mental pressure, high stress, and high speed preparation.
This podcast is ideal for students who want to improve their fluency and those who have the grammar in their head but can't get it out!
013 How to obtain Fluency and Confidence in the IELTS Speaking Exam
[ 32:18 ]
Play Now
|
Play in Popup
|
Download
After listening choose one strategy to take and leave a comment or email me, explaining what you did.
The Three Strategies
Accept that a lack of confidence, forgetting words are inevitable.
My mind goes blank
Fast advanced fluency – Collocations.
Sign up for early access to the podcasts.
013 How to obtain Fluency and Confidence in the Speaking Exam

,
Comments