What is CELPIP, and how is it different from IELTS?
Not long ago, the IELTS test used to be the only option you had for an English language test. But CELPIP has now become available in many countries other than Canada, such as India, the Philippines, America and the UAE. No wonder so many immigration applicants are asking, 'CELPIP vs IELTS, which is easier?'
Virtually every category of immigrant (worker, businessman, spouse or family) and international student in Canada is required to give a language test. CIC wants to know how fluent you are in English (or French).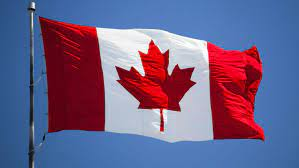 Do you have to be bilingual to move to Canada?
No, you don't have to be bilingual. You only need to show language proficiency for one of the languages. Most parts of Canada speak English – and that's why English tests are the most popular ones.
If you are planning to immigrate to Canada, you will already know that language proficiency in French or English is one of the immigration requirements. Good results on the language proficiency test can make a big difference in your Express Entry Comprehensive Ranking Score (CRS).
To prove your French language proficiency, you can take the test de Connaissance du français for Canada or TCF Canada.
For the English language skills requirements, you have two options: the Canadian English Language Proficiency Index Program (CELPIP) or the International English Language Testing System (IELTS) test. So, CELPIP vs IELTS? Both tests are accepted by Citizenship and Immigration Canada. In this blog, we will be focussing on the English proficiency tests and help you figure out which is the best test for you.
CELPIP vs IELTS: What does each test do, exactly?
Both the IELTS test and CELPIP test are designed to measure the English language proficiency of test-takers. The two language proficiency tests include four categories that capture the main aspects of the language: Listening, Reading, Writing and Speaking.
The CELPIP test was designed specifically to assess key language skills required for Canadian permanent residency and citizenship. The test uses Canadian English and accepts both British and American English spellings for its components. If you are taking CELPIP to apply through Express Entry, the CELPIP-General Training (four-skills tests) is required.
IELTS is used for study, work and immigration. It recognizes both British and American English for spelling, word choice and grammar, and uses a mix of accents from native speakers throughout the test. IELTS is available in more than 140 countries and is divided into IELTS Academic (used for education) and IELTS General Training (used for migration to an English-speaking country). If you are taking IELTS to apply through Express Entry, the IELTS General Training test is required.
The CELPIP exam and IELTS test are both approved and accepted by Citizenship and Immigration Canada (CIC). The final test score is compared to the Canadian Language Benchmark (CLB), which demonstrates national language standards for recognizing a second language.
Common questions about CELPIP:
Is CELPIP better than IELTS?

 
Well, here at the IELTS Podcast, we always think IELTS is better – because it gives you more options! However, if you are committed to moving to Canada, the CELPIP might be right for you. Just because CELPIP is a Canadian test does not mean CELPIP scoring will be more beneficial for your application. But there are a few advantages to the CELPIP test format if:
You are taking the English language test for Canadian immigration only; or
You have spent any time in Canada, as a worker, student or visitor.
CELPIP tests your English according to the English language used in Canada. This is a mix of American and British English. It is possible that employers will be more satisfied with CELPIP than IELTS because it is a better test of how they speak in Canada.
Moreover, if you have spent time in Canada, you will already understand how people here converse and write. It will make more sense to give a Canada-focused test in that case.
Some people say that the CELPIP test format has a number of other advantages over IELTS:
The CELPIP test format is more modern because it is taken completely on a computer.
You will receive CELPIP results in 8 days, compared to up to 13 days for IELTS.
If you pay extra for 'Express Rating', you can get your results in 3 days!
The entire test is completed in one sitting (people with jobs and those who have to travel long distances only have to come to the test centre once).
You don't need to take additional interview dates.
CELPIP fee is slightly lower than that of IELTS (at the time of writing).

What is a good score for CELPIP?

Here are some example scores. A CELPIP 7-8 or higher would be a good score for most people, a 9 would be a great score.

How difficult is the CELPIP test?

The listening and reading sections of the CELPIP are multiple-choice, which some students prefer, and the writing tasks are 150 words.

CELPIP Score Vs IELTS score is the main point to think about. The CELPIP test has become popular in recent years. But the test centres are easily accessible across Canada. The presence has grown in major Canadian immigration countries too.

To choose CELPIP or IELTS, start by practising sample tests. You'll understand the test components and the CELPIP Vs IELTS score comparison will be understood. It is always important to know about the score and the components. This helps you to know and choose CELPIP Test vs IELTS.

Both IELTS and CELPIP exams were designed to measure English language proficiency. Both exams have approximately the same level of difficulty. However, the test sections are a bit different in CELPIP and IELTS.

CELPIP Test and IELTS general are equally important. Both exams are given the right importance in the process of immigration. The IELTS exam is a good choice for candidates who prefer paper-based exams and a one-on-one conversation in the speaking module. CELPIP is a better choice for students who prefer only computer-based tests. Both exams are equally considered by CIC. Regardless of which exam you choose, you should have great preparation. Prepare well to get the highest marks in whichever test you are going to give.
Related Articles