This article answers all your questions about the IELTS exam fee so that you are well prepared for the IELTS exam.
What is IELTS?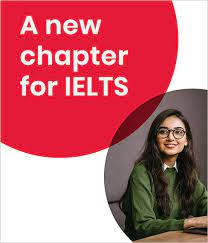 IELTS is the English Language proficiency test accepted by more than 3000 universities across the world. IELTS is designed to prepare for migration or to prepare for study in a country where English is widely spoken including the UK, USA, Canada, New Zealand, and Australia. There are two types of IELTS – IELTS Academic and IELTS General. IELTS registration can be completed by keeping available dates and test centre locations in mind.
The total duration of IELTS is 2hrs 45 minutes. Candidates can take the IELTS up to four times a month depending on available IELTS exam dates and there is no limit on the number of tests a candidate can take until they achieve their goal band score. The IELTS score is previewed within 2-5 days after the test is taken.   The official website for IELTS is https://www.ielts.org/
The Academic and General Training IELTS Tests are conducted globally by the British Council and IDP Education Ltd. Currently, IELTS tests in India, both IELTS General Training and the IELTS Academic test, are under the remit of IDP Education India. The IELTS exam 2022 schedule in your region will be available online.
This English language testing system can be completed on Computer and also as a Paper – delivered test for both Academic and General Training versions of the IELTS.
The score range for IELTS, for Academic and General Training, is on a scale of 1 (the lowest) to 9 (the highest) In general, a good university would expect a score of at least 6.5 although this varies depending on the school and the subject studied.
Why is the IELTS Exam required?
You may be aware that you need to get a specific IELTS score in the IELTS exam in order to pursue your school, immigration or employment goals in India or overseas, and so millions of students worldwide are preparing for the IELTS every year, sitting Academic and General Training tests. Here are some additional benefits of the IELTS test:
1. In the IELTS test you will be given an objective evaluation of your English language skills. Maybe you speak English quite well, or maybe you consistently perform well in school tests. But do you truly understand your skill level without taking the IELTS test? When you take the IELTS exam, you will be judged against the most stringent worldwide IELTS (International English language testing) criteria for both academic and general training.
2. You will receive a globally recognised certification. The Academic and General Training tests are used for slightly different purposes but by taking an IELTS exam, you will obtain a test record that is recognised and approved by over three thousand universities as well as other institutions worldwide, including businesses, colleges, professional organisations, and government agencies.
3. You will enhance your command of the English language. The International English language testing system (IELTS) is rigorous. When you take an IELTS exam, for both Academic and General Training papers you are assessed in all four abilities, namely listening, reading, writing, and speaking, so you must practise them all before the IELTS test if you want to perform well.
4. You will have a better understanding of the English that you require. If you take the IELTS Academic test, you will have a better understanding of the language essential for undergraduate or postgraduate studies in English.
5. Because you'll have a clear objective, you'll be inspired to study harder. If you don't have clear goals and objectives, it's quite simple to put off studying for another day. Taking an IELTS exam motivates you to study hard and improve your English.  IELTS Registration can be done in easy steps:
First, you need to visit the official British Council registration page.
Create an account with the British Council.
Find your nearest test centre (there are many available in India with IELTS exam dates throughout the year).
Register for the IELTS test and pay the IELTS exam fee.
IELTS Registration 2023
Those below 18 years of age need their parent or guardian to book the test for them and pay the IELTS exam fee. Once the IELTS exam registration is complete, your test centre will send a written confirmation to you informing you about the date and time of your IELTS test.
IELTS Exam Fees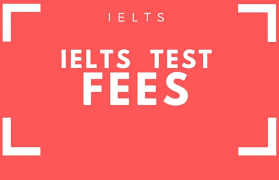 The IELTS registration fee is around Rs. 15,500 in India.
What are IELTS Cancellation Fees?
Check your IELTS exam dates carefully. If you cancel your IELTS application more than five weeks before the IELTS exam test date, you will receive a refund minus a 25% administrative fee.
Whether you are sitting the computer-delivered IELTS or the paper-based test, if you cancel the IELTS exam less than five weeks before the test date, you will receive no refund.
In case you fail to appear for the IELTS exam, then also you will not receive any refund. This is also considered a cancellation.
Those who can produce a medical certificate within 5 days of the test date can receive a refund after deducting the local administrative cost.
What is an IELTS exam Rescheduling Fee?
If you want to change your IELTS exam test date, then you can request a test day transfer at least five weeks before your already booked IELTS exam test date after deducting your cancellation/postponement fee. This is the IELTS rescheduling fee. Also, make sure the new test date must be within three months of the original test date; some IELTS exam dates are more popular than others so book early if possible. Candidates need to pay an administrative charge of INR 3,300 inclusive of all taxes for the transfer of the IELTS exam test date. The IELTS rescheduling fee ensures that candidates are all treated fairly.
IELTS Exam 2022
IELTS is jointly owned and conducted by IDP Education Australia, British Council, and Cambridge English Language Assessment is an English proficiency test taken by candidates all over the world. The IELTS exam test score is considered by English-speaking countries if you are planning to study or work there. English is the primary source of communication for such countries and therefore it is necessary to know the language well this is the main reason why international countries ask for your IELTS score. The UK, Australia, New Zealand, USA, and Canada are the popular study abroad destinations where the IELTS exam is accepted for university admissions.
IELTS Test Fee – it's important to understand that costs vary slightly between centres for IELTS so the best advice is to be prepared to pay 10% more for the IELTS exam than the guidelines here.
IELTS Academic Exam Fee and IELTS General Exam Fee
In India, both the IELTS Academic exam fee and the IELTS General Training exam fee are the same price, which is around ₹15,500.
IELTS Exam Test Types and Costs
(INR) IELTS for UK Visas and Immigration INR 15,100
Computer-delivered IELTS exam INR 14,700-15,500
IELTS Life Skills (A1 and B1) INR 13,940
IELTS for UK Visas and Immigration INR 15,100
Pen and paper-based IELTS INR 14,700-15,500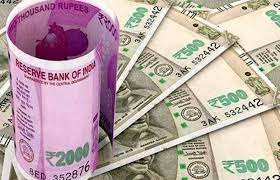 Payment Mode For IELTS Exam Fee in India – you need to use one of the following methods
Net-banking and credit/debit cards (Visa or Master)
Demand Draft: It is important to remember that the demand draft is drawn in the name of "IDP EDUCATION INDIA PRIVATE LIMITED, Payable in New Delhi" for the exam and is drawn from the approved bank list.
Bank deposit: To pay by cash for the exam, candidates need to make cash deposits in ICICI/HDFC bank branches using a customized deposit slip. This customized deposit slip can be downloaded from the IELTS IDP India website or received from the local IELTS IDP branch office/ referral partner. Along with the IELTS application form, the original customer copy of the deposit slip is needed along with the IELTS application.
Best of luck with your IELTS test!