Everything you need to know about preparing for your IELTS test
Beginning your journey into IELTS can be overwhelming, so we developed this guide to the test: IELTS preparation for Beginners.
What do I do first?
Getting ready for your test is quite straightforward so long as you are organised. You'll need to decide on the type of International English Language test to take, be clear about the test format, be clear about what skills you need to focus on and of course, improve your English level!
1. FIND OUT WHAT YOU NEED
The first step begins with understanding the requirements of the test. Whether for work, immigration or study, the test score needed will be laid out for you. Along with that comes understanding if you need General or Academic IELTS. For example, if you are an Indian university student hoping to study for a Master's degree in the UK, then you will need to prepare for the Academic IELTS test and check with the specific university what scores you need. Usually, that means at least a 6.5 overall band score with a minimum of 6.0 in all 4 skills; reading, writing, listening and speaking tests.
2. LEARN THE FORMAT OF THE TEST
So, now you know you need to take it, but what precisely does it involve? The next step involves learning about the different sections of the IELTS test, question types, timing, etc.
After you have familiarized yourself with the IELTS exam, you need to see where you are in terms of the score you need. You can take sample IELTS reading and listening tests or you can take online placement tests to get a general sense of your level. It's fine to take extra time to complete tests, to begin with, but in the run-up to the real test, you need to make sure you are completing tests with real timing. For example, Writing task 1 and 2 in one hour total to get a clearer idea of what you are able to achieve.
3. PLAN YOUR IELTS PREPARATION
Once you know your level, you can plot out your IELTS preparation. Do you need to improve your overall language level before you can really start preparing for IELTS? This is really common if you are aiming for a higher band score but have a level of below 6. Maybe you will need the help of a tutor or a lot of self-guided study but if your level is well below a 7 just preparing for IELTS will not help you get that score- some general English study will be necessary!
4. IMPROVE YOUR SCORE
When trying to improve your overall level, it is crucial to read as much high-quality English as possible! You can read from online news sites like BBC, The Guardian, The Times or New York Times. Don't just read for comprehension but also for grammar and vocabulary tidbits that will help your writing and speaking.
Many students find TED talks helpful because they usually come with excellent subtitles. A good tip is to listen to talks on subjects you are interested in so that you can refer to them in your IELTS test. There are even TED talks on how to improve your speaking skills!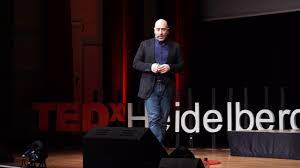 Prepare to do a lot of reading and listening practice tests – there are tons available.
When you prepare for speaking and writing, start first with the Band Descriptors. Get an IELTS tutor to explain them if you can, or else read them carefully to understand what you need to do. When it comes to speaking and writing, some professional help goes a long way so get an experienced tutor to guide you and review your work. The payoff, in the end, will be worth it!
Keep practising all test areas right up to your exam – never leave one skill out because you feel confident in that section. It's not worth the risk. It's important to keep all the test-taking skills fresh and test-ready.
For more help with your IELTS Preparation on each section of the test we have articles and resources relating to every skill:
Related Articles